10 Ways To Have A Safe Sugar Date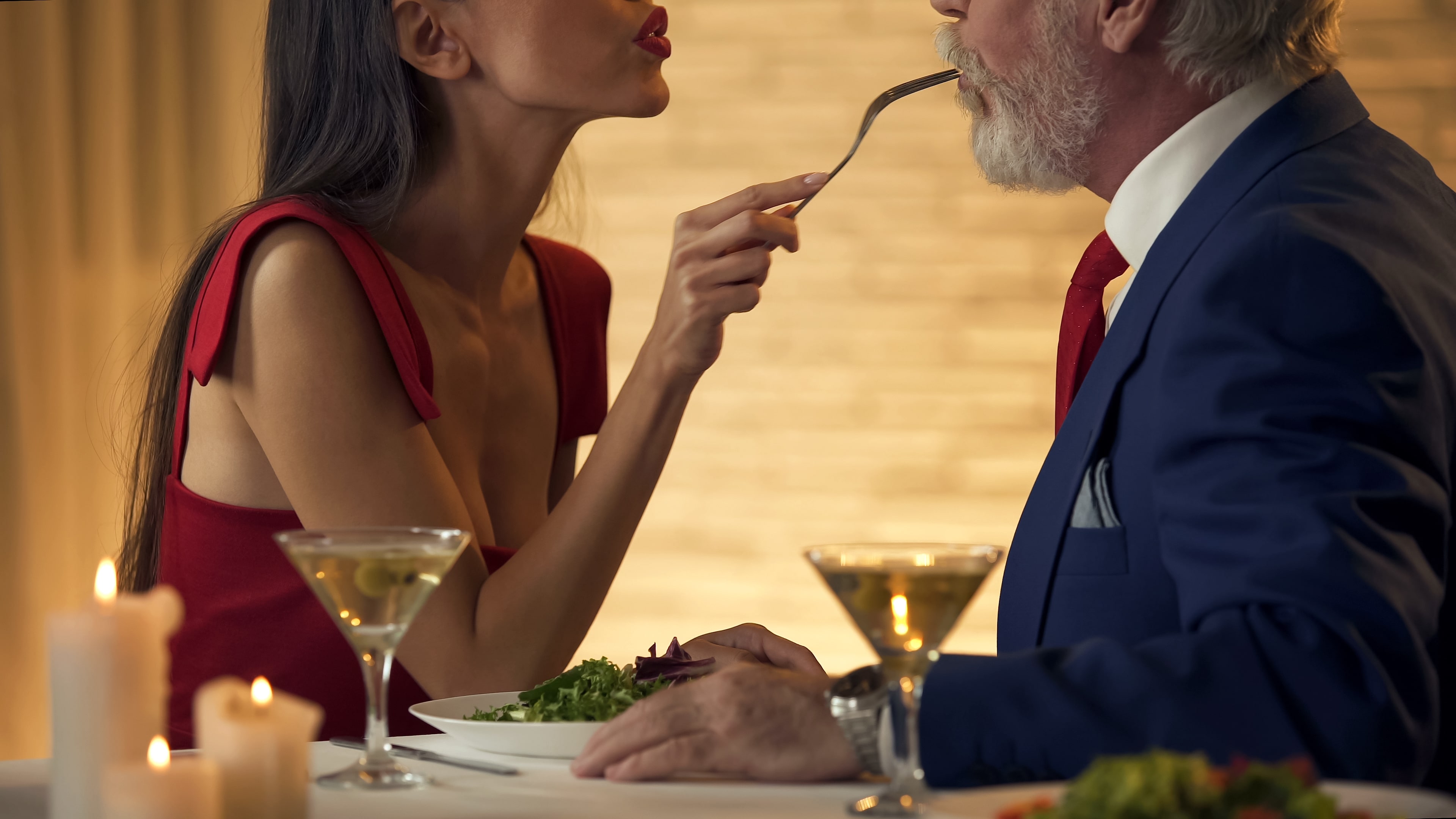 So you've met a sugar daddy or sugar baby online and you'd like to meet in person for the first time.  If you're wondering how to go about this in the safest way–congratulations, you're on the right track! It's always a good idea to follow some safety precautions anytime you meet someone you've connected with online. As a sugar baby, you've got your own specific list of concerns when it comes to meeting up with a sugar daddy in real life. We've got a list of some tips to stay safe when meeting up with your sugar babe as well. Keep scrolling to get some easy safety tips.
READ RELATED: How to Find a Sugar Daddy in 2020
1. Keep your personal details private
The number one rule to keeping yourself protected as a sugar baby or daddy is keeping your personal information private. This means not disclosing your personal address, or locations of places that you frequent often, such as your gym, school, etc. It's also a good idea to withhold your full name. Any detail that makes locating you easy, should be kept private until you know you can trust your hopefully new partner! 
2. Google your sugar buddy!
Even though it's important for you to keep your personal details private, it's important for you to get some personal information from your sugar daddy or sugar baby. Getting a name and phone number gives you enough information for you to google them and see if you can confirm the details they've given you. Make sure the information matches what they've told you to make sure they are who they say they are. 
3. Meet in a public place
Anytime you meet an online match in real life, it's crucial that you meet in a public place. The place you meet your new friend should preferably be well-lit and not overly loud. You want to feel free to make an easy exit if need be. Cafes, coffee shops, and restaurants are perfect for a first meeting. Meeting at a bar or a club for the first time is not ideal as the environment can be loud and dimly lit. 
4. Communicate with a text and call app
Rather than giving your sugar stranger your personal phone number, use an app that allows you to call and text with a separate number. This gives you an added layer of protection so that your sugar daddy or baby doesn't have direct access to your personal number. Your phone number can also reveal personal details about your life that you may want to keep private. It's best to stick to a different platform for communication. 
5. Share your location with a trusted friend
Before meeting up with someone for the first time make sure you disclose your location with a trusted friend. It's super easy to do this with a smartphone. Just download the Find My Friends app and share your location with someone you can count on. Let this person know the time and date of your meeting with this person so that someone is accountable for your location and will notice if you aren't where you said you'd be. This is an easy, safe way to get a little extra security. 
6. Utilize your phone's safety features
Smartphones have more to offer in terms of safety than just location services. Many smartphones come with built-in shortcuts to make calling an emergency service, like 911, super quick and discreet. For example, if you have a current iPhone, you can simply hold down the power button and the volume button simultaneously and a screen will pop up showing an option to send an emergency SOS to 911. Check out your specific phone and find out what emergency services are available to you. 
7. Use your own transportation
If you're meeting anyone for the first time, make sure you arrive at the meeting spot in your own transportation. It's not safe to get into the car of your sugar daddy before you know them well because it gives them the power to take you somewhere against your will. To be safe, arrive and leave the location in your own separate form of transportation. If you're meeting your baby and want a quick exit not having to drop them off after is a great out as well. 
8. Follow your instincts
When you meet a person for the first time, you can usually get a feeling for who they are. Listen to this instinct when you meet your sugar daddy or a sugar baby for the first time. If they say something that makes you uncomfortable or insinuate something you're not okay with, it's okay to listen to your instincts. If this happens, don't be afraid to exit the situation. 
9. Avoid Alcohol
If you're nervous about meeting for the first time, meeting for drinks may seem like an attractive option. However, drinking alcohol on the first date may be a bad idea. Alcohol will dull your instincts, which you will need more than ever. Stick to tea and coffee for the first date and save the bar for when you're comfortable with your sugar honey. 
10. Get to know them online first
While it's great to meet in person shortly after you meet online, it's also important to have a couple of phone calls and some texting conversations so that you can get a feel for your sugars personality. If you guys don't mesh during these interactions, you'll know that you don't want to further the relationship by meeting up in person. Just a couple of phone calls can really give you a good impression of your sugar daddy so that you can know for sure that you're interested in him. 
Now that you're ready to meet up with your sugar honey in real life, all you have to do is apply these tips and your first meeting should be worry-free. Remember to keep your personal information private and to always meet in a public place. Check your phone for emergency service features as well as how to share your location. Most importantly, make sure to listen to your instinct if something seems off to you. Good luck out there, sugar!