How to Find a Sugar Daddy in 2020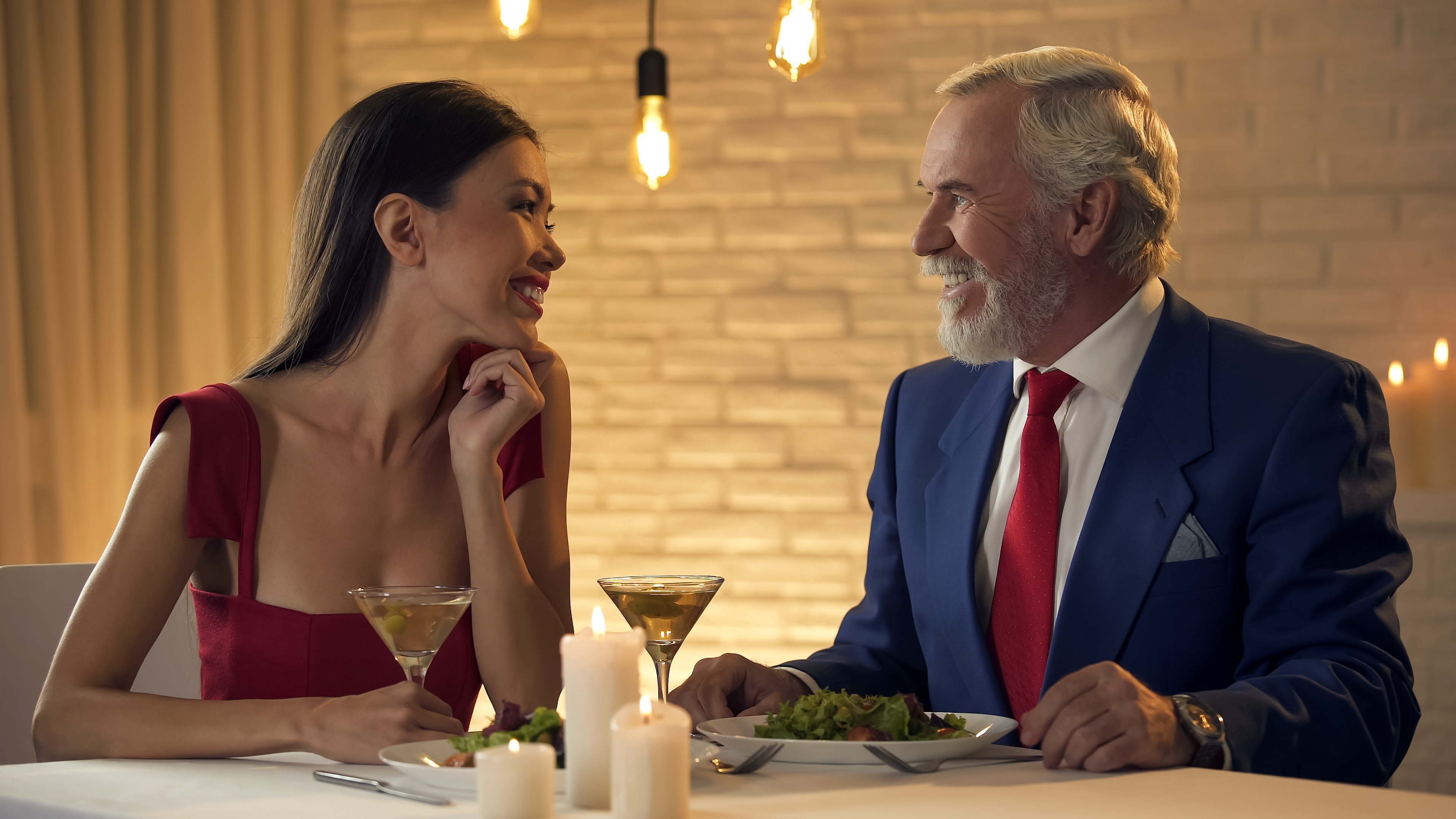 Imagine having enough money to meet your monthly bills, treat yourself in luxurious spas, and go on fabulous spontaneous trips. This kind of lifestyle is possible with a sugar daddy. However, finding the perfect sugar daddy calls for patience. Just like any other relationship, you have to do some research to find your perfect match. Check out these helpful tips on how to find a sugar daddy in 2020 to get started!
Know what you're looking for
The first thing to keep in mind is to be clear about your demands from the start. You can make a list of qualities, age limit, and the things you'd like him to pay for. Never feel ashamed for this, by the way—after all, he's a sugar daddy. That's what sugar daddies do! Ask yourself: do you want a man who's over 40 or 50 years? Should he be married or divorced? Do you want a sugar daddy to spend quality time or have some fun during weekends? How much do you expect the sugar daddy to give you on a weekly or monthly basis? Do you want to be compensated in terms of exotic vacations or fancy dinners?
Make sure you bring your honest wants and demands to the table. Because most arrangements are short-term, dishonesty can wreak havoc what's supposed to be a lucrative and fun relationship.
Join a sugar daddy site
Don't be shy—you have to put yourself out there as a sugar baby in order to find a sugar daddy. When choosing a site, consider the number of active users, ease of use, and privacy features. Most sugar daddy websites allow you to access the basic features for free. If you have to pay for the services, test the waters first. Besides, the chances of finding your match increase if the site has a huge membership. Another feature to consider is security and privacy. You want a website that does not compromise your security. To help you make a well-informed decision, you should try several sites.
If a potential sugar daddy lists expensive hobbies like vacationing in Europe or boating, he may be the right man for you. Don't be frustrated if your search doesn't give the best results. Get out of your comfort zone and be persistence in your search. If you get more hits, the higher the chance of meeting the right sugar daddy.
You should easily spot them from the crowd
When you hit up the best hotel lounges, you'll find vacationing tycoons and traveling rich executives. As you grab your drink and relax by the pool, open your eyes and scrutinize the crowd. While judging by appearance can be a good start, the best way is to initiate a conversation with a potential sugar daddy. You can also grab a small group of friends and approach a couple of men in the bar. Another trick is to visit upscale neighborhoods, especially around shopping malls. Alternatively, you can Google search to find locations where rich men congregate. Believe us, they're all around!
Apply your detective skills
Most sugar daddies have a busy schedule and are hardly involved in small chit chats. This means that you won't have enough time to know them on a personal level. If you put all the trust on a stranger, you'll give them control which might hurt you in the long-term. To ensure the sugar daddies are who they claim to be, do a simple background check. This does not mean that you hire a private investigator. Use Google to check their real name, address, and a few key details. And if your instincts tell you something isn't right, go on to the next person.
Be attentive to your looks
You don't have to be in your 20s or early 30s to appeal your sugar daddy. Generally, these men are attracted to what's on the outside—they really don't care about your inner beauty. And that's okay, because you're in this for money! It's important that you spend your time making sure the woman in the mirror is sexy and desirable. If you're not sure of your looks, get help from a beauty professional or fashion designer. Once you get a sugar daddy, he'll more than likely pay for your hair, nails, and clothes.
Stay safe
While you can easily meet a rich sugar daddy online, you can also find scammers. Be on the lookout for suspicious profiles. You don't have to sacrifice your safety. For example, you may find a man who claims he's a millionaire only to realize he's a college student with debt. It's a great idea that you avoid meeting initially in hotel rooms. Also, don't use your real name at first. And no matter how many dates you've had, never give out your financial information. Be careful with credit card details, too. Remember, sometimes it's safer to stay mysterious.
Impress your sugar daddy on the first date
Your first date with a sugar daddy can be a nightmare if you don't prepare well. To ensure both of you have some good time, you should map out your actions. Every sugar daddy wants a girl who knows how to communicate and express herself. Your goal is to impress him. Keep in mind that he may also be nervous. He will relax when you get comfortable. And no matter how challenging your day was, never complain about things. This will only turn him off. 
Know what kind of woman he wants
In recent years, the concept of dating a sugar daddy has gained traction. These men have different tastes. A sugar daddy wants a lady who looks good and knows it. But this doesn't mean that you should look like a runway model. What matters most is how you present yourself. Another key trait a sugar daddy looks for is a woman with a joyful attitude. You have to cheer him up after a stressful day at work—whether it's with a smiling face, a blow job, or both!
Sugar daddies like a goal-oriented woman. It's unfortunate that some ladies quit their jobs and drop their careers because they feel they have someone to take care of their expenses. Sugar daddies also love a woman with a sociable personality.
It's not easy to snag yourself a wealthy sugar daddy. It takes time to find the perfect sugar daddy. You want to have some good time with a man who meets your needs. Once you seal the deal, you'll enjoy the exciting experiences. The tips above will help you find a sugar daddy and make all of your sugar baby dreams come true!